Residential Humidification

Quality Climate Control - Denver, Colorado
How can humidifying my home save me money?
You would not think that using water and a small amount of electricity would actually reduce your energy consumption, but it does! The fact is that most home owners with humidification systems set their thermostat 2-3 degrees lower than then home owners without a central humidification system. Why? Simply put, when the home is dry, moisture is removed from your skin. When the moisture is removed from your skin you feel colder and raise the temperature on your thermostat. For this reason, the small consumption of water and electricity used to run a humidifier saves a lot of consumption of gas and electricity to run a heating system.
Why is it dryer in my home than it is outside?
Well, there are three ways dry air enters your home: opening doors, leaking through walls/windows, and combustion air. When this dry, contracted air enters the home in the winter it has a low saturation point to begin with; not to mention that its relative humidity is low. Eventually this air will become heated along with the rest of the air in your home. When this occurs the air will expand and although the amount of water vapor will remain the same the saturation point will rise, thereby lowering the relative humidity and making the air FEEL dryer.

What can central humidifcation do for my comfort?
As was already discussed above, when the home is dry it can lead to making you feel colder than you are, or "chilly". In addition to feeling cozy and warm with central humidification, humidifying your home can cut down on dust mites, dry skin, bloody noses, and allergies. The EPA recommends that you maintain between 35%-45% humidity in the home. Quality Climate Control offers several humidifiers that can put you in the comfort zone you want to be in.
What types of humidification systems are available to me?
No matter if you have an existing force air system or not, Quality Climate Control can help you pick the right humidification system for your home. We care a full line of bypass, fan-powered, and steam humidifiers. Some factors in what system is ultimately right for you would include space availability, power availability, and most importantly your personal desired level of humidity. At QCC we would be happy to discuss with you what you might expect from a central humidification system in your home. Call us today!
---
Call us now to learn how we insure the lowest cost for the BEST service!

720-323-2716
Fast! 24 Hour
Emergency Service Available
QCC - Quality Climate Control insures professional service technicians that will be Quick, Clean, and Colorado Certified.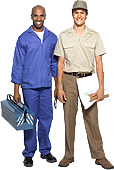 We know that Colorado residents depend on quality, safe Humidification systems that maintain a consistent and healthy level of indoor humidity. If you are experience a dry indoor climate, we can help you find the most affordable way to upgrade your current system.
Colorado's dry climate can lead to worsened allergy systems, compromised immune systems, and other health issues related to breathing, skin, and compromised general health.
WE CAN HELP!
We are available for over the phone consultation and estimates. Our service technicians are ready to provide onsite estimates at your request.
contact us...
Customer Testimonials
Here are some customer comments regarding QCC's on-the-job performance:
"[A technician] talked me through the furnace & thermostat wiring over the phone. Another [company] said they'd get back to me and didn't, and a third [company] told me my furnace was too old to have the fan run separately without even seeing it! He was wrong and I'm glad I didn't listen!" - Denver, CO
read more...