Commercial Design Build

Quality Climate Control - Denver, Colorado
Design Build Vs. Spec Build
There are literally hundreds of choices on how to build the mechanical system for your commercial space. Out of all of our clients the number one complaint we hear about is the disconnect in communication between what they want for their mechanical system, and what they are getting. A design-only firm is limited in their knowledge of actual construction practices and therefore does not always make the best decision for you and your unique needs; not to mention budget! At QCC the staff is not only knowledgeable about all design aspects including engineering, LEED, and AutoCAD, but we can also steer you away from costly methods of design based on our actual field installation knowledge. Call us today or click here to talk with a design expert!
QCC Can Engineer Your Project From Beginning To End
You bet! We have the qualified staff to take the architectural drawings and sit down with you to discuss your options. This talk will consist of your expectations of energy usage, whether a LEED certified project is right for you, and what your project budget is. After a design path is agreed upon we can create the drawings, stamp them for the city, and get you as many copies for construction as you need!
QCC Can Also Completely Install Your Mechanical System
The best part about choosing a firm that can perform both design and installation in-house is that there is very low risk of change orders! As a contracting and design firm, not only can we engineer and design your project, but we can also fabricate and install it! Most commonly in construction there is something missed by the design team or discovered to be impossible during construction. Since we have the expertise within our firm to see the potential perils of certain designs ahead of time, we can save you as a client a lot of cash flow! Want to know more? Call us or click here!
---
Call us now to learn about our Design credentials!

720-323-2716
Fast! 24 Hour
Emergency Service Available
QCC - Quality Climate Control insures professional service technicians that will be Quick, Clean, and Colorado Certified.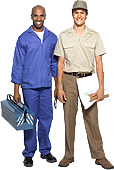 Our Master Designers are certified and trained in all aspects of HVAC systems for residential and commercial Heating and Cooling. We provide design for certified energy efficient heating and cooling systems. Our designers are experts in Manual J, S and D, with analysis that includes the system and how it relates to the building envelope.
contact us...
Customer Testimonials
Here are some customer comments regarding QCC's on-the-job performance:
"[A technician] talked me through the furnace & thermostat wiring over the phone. Another [company] said they'd get back to me and didn't, and a third [company] told me my furnace was too old to have the fan run separately without even seeing it! He was wrong and I'm glad I didn't listen!" - Denver, CO
read more...