Residential Design Build

Quality Climate Control - Denver, Colorado
Individually Curtailed Custom Designs
There are many types of heating and cooling systems available to choose for your home, and each one of those has thousands of parts and pieces that come together to make the system operate. However, the manner in which those parts and pieces go together can make a system operate very poorly or very efficiently while providing maximum comfort. QCC can perform design for entire systems or individual parts of a system depending on your needs. Additionally, we offer a full range of design services (such as Manual J, Manual D, etc.) no matter which system you choose to heat and/or cool your home!
Proper Design Producing the Desired Effect
When a heating and cooling system is designed, there is much more taken into account than simply the square footage of the home. In order to have an effective system, all aspects of the home must be taken into account such as insulation, volume, window type/direction, door type, skylights, and many others. Moreover, the distribution system such as water piping, ductwork, radiant tubing, and geothermal loops have to be matched to the heating and cooling equipment so as to properly handle the job.
How can I get my energy bills down?
For starters, QCC has an energy analysis program that will provide you with a detailed report of the sizing and efficiency of your system and associated distribution system (ductwork, baseboards, radiators, etc.) The report will let you know what actions will give you the greatest return from adding some insulation all the way to replacing your current heating system. No matter which way you go, QCC will also assist you in taking advantage of many rebates available from manufacturers, energy companies, and the federal government designed to help you make your heating and air conditioning system efficient and comfortable with less impact on the environment. Want to know more? Call us or click here!
Design for New or Existing Homes
If you are looking to start from scratch QCC is your one stop shop. We can take you step-by-step through equipment sizing and selection, insulation values, recommended window types, and distribution system sizing and layout. If you have an existing home we can simply analyze one part of your system or look at the entire system as a hole. Even though your home is not being built from scratch, there is still much advice we can give you regarding windows, insulation, and doors that can help save you money! No matter which way you go, after you have the perfect design for your needs we can install and maintain the system. Call us today or click here to get started on your design!
---
Call us now to learn about our Design credentials!

720-323-2716
Fast! 24 Hour
Emergency Service Available
QCC - Quality Climate Control insures professional service technicians that will be Quick, Clean, and Colorado Certified.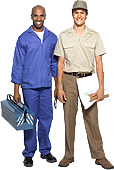 Our Master Designers are certified and trained in all aspects of HVAC systems for residential and commercial Heating and Cooling. We provide design for certified energy efficient heating and cooling systems. Our designers are experts in Manual J, S and D, with analysis that includes the system and how it relates to the building envelope.
contact us...
Customer Testimonials
Here are some customer comments regarding QCC's on-the-job performance:
"[A technician] talked me through the furnace & thermostat wiring over the phone. Another [company] said they'd get back to me and didn't, and a third [company] told me my furnace was too old to have the fan run separately without even seeing it! He was wrong and I'm glad I didn't listen!" - Denver, CO
read more...