Commercial Maintenance

Quality Climate Control - Denver, Colorado
How often should I maintain my heating and cooling system?
Manufacturers recommend servicing your heating and your cooling system once each annually. Maintaining your equipment will not only alert you to potential problems arising, but will also keep your equipment clean to prevent potential problems. Further, when your heating or cooling systems are clean they operate more efficiently making you more comfortable and saving you money! Remember, 90% of all system breakdowns can be linked to dirt!
What is involved in maintenance?
According to the manufacturers of the equipment in your building, much more is needed that simply replacing your filter. While replacing your filter is a good and necessary thing, an in-depth tune-up is needed. At QCC we take maintenance seriously; all tune-ups involve a 15-point inspection and full cleaning. We examine the system so thoroughly that not only can we tell you what the current status of your system is, but we can give you a rough idea of how long various components will last before breaking down! Need to have your heating and cooling system certified? Not a problem. Call us today or click here to schedule a maintenance visit from one of our NATE certified technicians!
Maintenance Contracts
Since the best course of action to make sure your system is always running in top shape is to perform routine maintenance, you may wish to put your heating and cooling system under a maintenance contract. In addition to receiving one annual tune-up visit per year you will also gain the following benefits:
2.5% discount discount on two to five systems at the same location under the same maintenance contract
5% discount on six to ten systems at the same location under the same maintenance contract
10% discount on eleven or more systems at the same location under the same maintenance contract
5% discount on any repairs or replacements for equipment under contract
Priority over non-contractual customers
Cost of filters included in contract
Job tracking – we will call you, no need to remember or worry about a thing
Peace of mind


---
Call us now to learn about our Design credentials!

720-323-2716
Fast! 24 Hour
Emergency Service Available
QCC - Quality Climate Control insures professional service technicians that will be Quick, Clean, and Colorado Certified.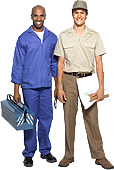 Quality Climate Control provides year round and seasonal maintenance for COMMERCIAL AND RESIDENTIAL HVAC systems.

We are available for over the phone consultation and estimates. Our Master Designers are ready to provide planning estimates, bids and consultation.
contact us...
Customer Testimonials
Here are some customer comments regarding QCC's on-the-job performance:
"[A technician] talked me through the furnace & thermostat wiring over the phone. Another [company] said they'd get back to me and didn't, and a third [company] told me my furnace was too old to have the fan run separately without even seeing it! He was wrong and I'm glad I didn't listen!" - Denver, CO
read more...