Residential Air Conditioning

Quality Climate Control - Denver, Colorado
Should I Repair Or Replace?
Many of our customers are unsure whether or not they should repair or maintain the air conditioning system they currently own. The truth is most times replacement can be completely avoided by taking care of your current air conditioner. Neglect of a air conditioning system ultimately results in a poor airflow affecting refrigerant and eventually can lead to very costly repairs such as a compressor replacement. Quality Climate Control has several programs available for taking care of your air conditioner that entail an onsite visit from a NATE certified technician who can come to your home and analyze your existing system and provide you with a report which will give you an in depth look into the systems current condition. In most cases we have found that a simple tune-up and full cleaning is all an air conditioning system needs to be in top shape! Call us today or click here to schedule a tune-up!
If I want to upgrade or replace my existing system, how can QCC help me choose the right system for ME?
Whether you are looking to replace your existing air conditioner with a newer model, upgrade to a higher level of cooling comfort and efficiency, or completely overhaul your existing cooling system, Quality Climate Control has expert comfort consultants that can help you make the decision that is best for YOU. We offer a range of products from the most basic cooling systems to those with the highest levels of comfort and efficiency. Call us today or click here to schedule a free in-home comfort consultation!
How can I get my energy bills down?
For starters, QCC has an energy analysis program that will provide you with a detailed report of the sizing and efficiency of your system and associated distribution system (ductwork, baseboards, radiators, etc.) The report will let you know what actions will give you the greatest return from adding some insulation all the way to replacing your current cooling system. No matter which way you go, QCC will also assist you in taking advantage of many rebates available from manufacturers, energy companies, and the federal government designed to help you make your air conditioner efficient and comfortable with less impact on the environment. Want to know more? Call us or click here!
What can a new system do for my comfort level?
Tragically enough most systems are oversized. One may tend to think it would be under-sizing that causes an imbalance in comfort, however, this is not so. If a system is undersized it will simply not be able to reach the desired temperature at the hottest times of the year. Over-sizing, though, will tend to waste energy and additionally impact your personal comfort due to short-cycling. Moreover, many cooling systems installed today are multi-staged like your personal vehicle to deliver a low, even cooling throughout the home eliminating hot and cold spots! Click here to view a sample load calculation or here to inquire about the programs we have in place to insure premium comfort for you!
What is involved in cooling system maintenance?
Did you know that 90% of all cooling system breakdowns are simply due to dirt? At Quality Climate Control we take maintenance seriously. Our NATE certified technicians will spend an hour to an hour and a half performing a complete cleaning and 15-point safety and function inspection on your cooling system to insure it is in top shape for the winter. After they have completed the maintenance they will walk through the report with you step by step letting you know what the various things they found mean, provide their professional recommendations if any are needed, and provide you with a copy of the report. Does your heating system need attention? We can help!
---
Call us now to learn how we insure the lowest cost for the BEST service!

720-323-2716
Summer Special
Carrier Greenspeed™
Cool off this Summer with extra savings on Carrier's Greenspeed™ Technology Products!

Carrier® adaptable-speed products are able to uniquely respond to the Infinity® control's commands due to their ability to adapt their heating or cooling output in tiny increments.
Receive the following with our special:
36 Months Deferred Interest, 1 Year Service Contract, Plus a 10 Year Full Coverage Warranty! Call Now and Ask for the Greenspeed™ Special!
Fast! 24 Hour
Emergency Service Available
QCC - Quality Climate Control insures professional service technicians that will be Quick, Clean, and Colorado Certified.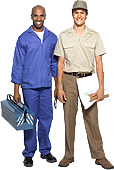 We know that Colorado residents depend on quality, safe A/C appliances. We are available for over the phone consultation and estimates. Our service technicians are ready to provide onsite estimates at your request.
contact us...
Customer Testimonials
Here are some customer comments regarding QCC's on-the-job performance:
"[A technician] talked me through the furnace & thermostat wiring over the phone. Another [company] said they'd get back to me and didn't, and a third [company] told me my furnace was too old to have the fan run separately without even seeing it! He was wrong and I'm glad I didn't listen!" - Denver, CO
read more...