LEED "Leadership in Energy and Environmental Design"

Quality Climate Control - Denver, Colorado
What Is LEED?
LEED, or Leadership in Energy and Environmental Design, is an internationally-recognized green building certification system. Developed by the U.S. Green Building Council (USGBC) in March 2000, LEED provides building owners and operators with a framework for identifying and implementing practical and measurable green building design, construction, operations and maintenance solutions.
Put simply: LEED promotes sustainable building and development practices through a suite of rating systems that recognize projects that implement strategies for better environmental and health performance.
What Can LEED Do For Me?
LEED projects are all about energy savings and quality of work/living space. LEED projects can range in intensity but the end result will be a better built structure that uses less energy, recycles its energy byproducts, uses more cost effective materials for construction, impacts our environment on a lower scale than typical construction, and produces far less waste. The theme behind LEED is to build structures to the maximum potential we have as a society. What can LEED do for you? It will provide you with an ultimately energy efficient, environmentally conscious, comfortable, and clean home or commercial space.
Additionally there are many federal and local incentives in the form of rebates and tax cuts to building and designing under the LEED criteria.
How Do I Get Started?
To get started on a LEED design, simply call us today or click here. We stay specialized in the heating and cooling department of design but we can handle the full energy model and even connect you with LEED accredited professionals dealing with the other aspects of design.
What Is Involved?
As with most things of high quality and value, the LEED process takes time, but the outcome pays for itself. We will need to perform an energy model, design the mechanical system, and coordinate with all other facets of construction to meet your budget while designing the most efficient system/building possible. There are literally hundreds of considerations in a LEED design. We recommend to learn more that you call us today or click here to learn how LEED will impact your individual project.
---
Call us now to learn how we insure the lowest cost for the BEST service!

720-323-2716
Fast! 24 Hour
Emergency Service Available
QCC - Quality Climate Control insures professional service technicians that will be Quick, Clean, and Colorado Certified.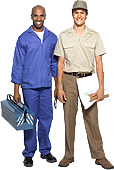 Our Master Designers are certified and trained in all aspects of HVAC systems for residential and commercial Heating and Cooling. We provide design for certified energy efficient heating and cooling systems. Our designers are experts in Manual J, S and D, with analysis that includes the system and how it relates to the building envelope.
contact us...
Customer Testimonials
Here are some customer comments regarding QCC's on-the-job performance:
"[A technician] talked me through the furnace & thermostat wiring over the phone. Another [company] said they'd get back to me and didn't, and a third [company] told me my furnace was too old to have the fan run separately without even seeing it! He was wrong and I'm glad I didn't listen!" - Denver, CO
read more...