Commercial New Construction / TI

Quality Climate Control - Denver, Colorado
Streamline Bidding
At Quality Climate Control you don't have to tell us that bidding has changed over the last few years. Blueprints, submittals, correspondence; it has all gone digital. In addition, the market has become increasingly competitive and demanding for higher performance at lower prices. Instead of fighting the trend we have spent our time trying to maximize our efficiencies. We have processes in place from estimation to final punch list that ensure time efficient delivery and minimized costs. If you are interested in having our company take a look at your plan and spec project, please click here to email the estimation department. We recommend that you ask for confirmation of intention to bid to be sure we will be looking at bidding the project.
---
Call us now to learn how we insure the lowest cost for the BEST service!

720-323-2716
Fast! 24 Hour
Emergency Service Available
QCC - Quality Climate Control insures professional service technicians that will be Quick, Clean, and Colorado Certified.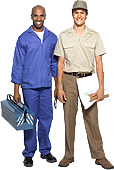 Our Master Designers are certified and trained in all aspects of HVAC systems for residential and commercial Heating and Cooling. We provide design for certified energy efficient heating and cooling systems. Our designers are experts in Manual J, S and D, with analysis that includes the system and how it relates to the building envelope.
contact us...
Customer Testimonials
Here are some customer comments regarding QCC's on-the-job performance:
"[A technician] talked me through the furnace & thermostat wiring over the phone. Another [company] said they'd get back to me and didn't, and a third [company] told me my furnace was too old to have the fan run separately without even seeing it! He was wrong and I'm glad I didn't listen!" - Denver, CO
read more...